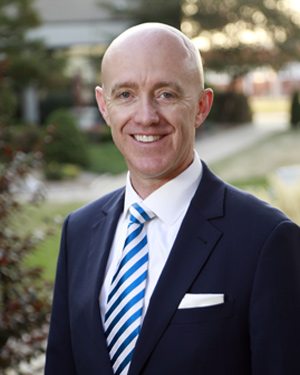 James "Jim" Burke, joined Saint Francis Medical Center in 2017 as a new executive, Chief Administrative Officer and General Counsel.
Burke comes to Saint Francis from Mercy, where he served as Vice President and Regional General Counsel (Central Region), leading the legal work for nearly half of Mercy's operations, including 21 hospitals, 151 clinic locations, four outpatient surgery centers, five urgent care and 10 convenient care centers, all of which employ nearly 20,000 people.
In this new role at Saint Francis, Burke serves as the Healthcare System's general counsel, bringing legal in-house, and oversees the Human Resources, Employee Health, Business Development and Legal/Risk departments, as well as leading the physician enterprise division.