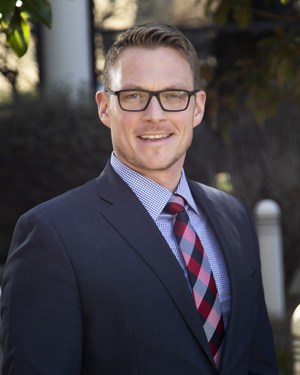 Vice President - Saint Francis Medical Partners Operations - Northeast
Jason Bandermann, MBA, is Vice President – Saint Francis Medical Partners Operations – Northeast
Bandermann joined Saint Francis Healthcare System in 2007 as a referral services manager for Services to Business. He served as practice manager for Cape Diabetes and Endocrinology prior to becoming director of Ambulatory Services in 2013. In 2018, Bandermann became Executive Director of Physician Practices. In 2019, he became Vice President – Saint Francis Medical Partners Operations – Northeast.
Bandermann is responsible for Cape Physician Associates, Cape Primary Care, Charleston Family Care, Farmington Physician Associates, Ferguson Medical Group – Charleston, East Prairie, Scott City and Sikeston, Immediate Convenient Care – Cape Girardeau, Immediate Convenient Care – Jackson, Jackson Family Care, Physicians Alliance Surgery Center and Saint Francis Pediatrics.
He serves on the Gibson Recovery Center Board of Directors, Lighthouse Baptist collegiate ministry Board of Directors and US Bank Advisory Board. He also serves as a deacon and a member of the finance committee at Lynwood Baptist Church.