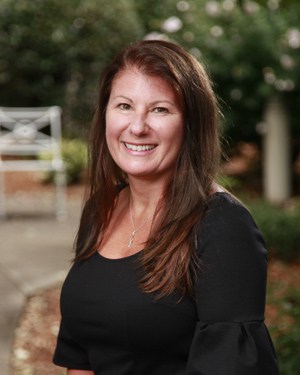 Julie Woodruff joined Saint Francis Medical Center in 1998 and served as Operating Room Manager before being named Surgical Services Director in 2016. She was named Chief Nursing Officer in December 2017.
In this role, Woodruff is responsible for the standards of patient care and nursing practice. She is the nurse leader at the executive level, providing authority and accountability in regard to patient care and nursing practice. She is responsible for Surgical Services, Maternal Child Health & Medical/Surgical, Critical Care Services, Emergency & Trauma Services, Laboratory Services, Emergency Services and Supply Chain. She also participates with the Board of Directors, Executive Staff, Medical Staff and clinical leaders to assist in directing the decision-making structures and processes of the Healthcare System.
Woodruff earned her Bachelor of Science in Nursing from Southeast Missouri State University and her Master of Business Administration from William Woods University. Her experience also includes service as a nurse manager and surgical assistant for an OB-GYN practice.