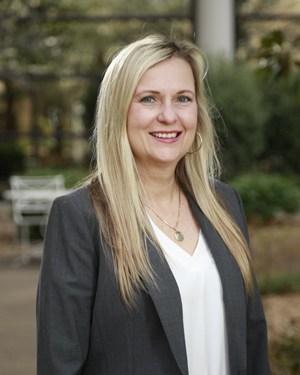 Linda Greaser joined Saint Francis Healthcare System in April 2019 as Vice President – Human Resources.
In this role, Greaser is responsible for Human Resources and Training and Development. She provides leadership, development and implementation of policies in all Human Resource functions including staffing, employment, compensation, benefits, as well as state and federal compliance in applicable areas. She counsels leaders in establishing and maintaining strong employee – management relations. Other duties include designing and developing a candidate marketing program and analyzing the market data to identify future recruitment needs and develop strategies to meet those needs.
She retired from Procter and Gamble after 38 years of service in various management roles including Human Resources. Greaser earned a Bachelor of Science degree in Engineering Management with a Mechanical Engineering focus from University of Missouri-Rolla.
Greaser is a member of the Zonta Club of Cape Girardeau. She is on the Workforce Development Board of Directors. She is part of the Tween Initiative. She is also a leader of the Usher/Greeter Team at La Croix Church.