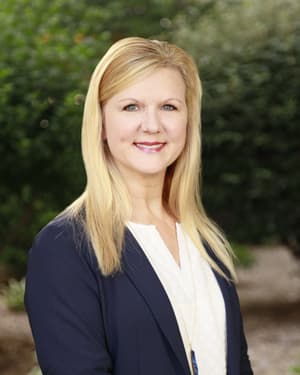 Lori Sturgill, MOL, serves as Chief Information Officer for Saint Francis Healthcare System, where she is responsible for directing Saint Francis's Information Technology strategy and operations.
In her role, Sturgill provides administrative management for Clinical and Non-Clinical Applications, Telecommunications, Cyber Security, Data Ecosystem, Enterprise Project Management, Infrastructure, Technical Operations, Business Transformation, Clinical Informatics, Governance, IT Business Operations, Health Information Management, PBX – Communications, Clinical Engineering, Dietary and Food and Nutrition Services.
Sturgill joined Saint Francis in September of 2018. She previously served as the Vice President of Information Systems and Vice President of Operations for Women's and Children's Services for Mercy—Central Community for nearly 28 years.
She brings more than 33 years of accumulative experience in healthcare to Saint Francis, with expertise in strategy, compliance, leadership, management, information systems, EPIC – EHR, Workday, managed care, vendor/provider/employer contract negotiations and health plans sales and claims. As a Lean Six Sigma Green Belt, Sturgill has a strong background in project management in the design and execution of large, complex projects.
Sturgill serves as Chair of Health Connect Partners – Information Technology Education Board, is on the Board of Directors for Mid-America Transplant Services and is a Director at Large for the Midwest Gateway Chapter of the National Healthcare Information and Management Systems Society (HIMSS).