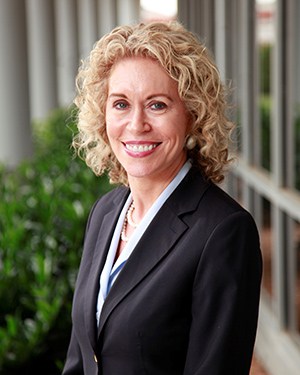 Maryann Reese, RN, MHA, DHA, FACHE, joined Saint Francis Healthcare System in 2015 as Executive Vice President and Chief Operating Officer, leading the development of programs and patient care services throughout Saint Francis Healthcare System. In September 2017, she was named President and Chief Executive Officer.
Prior to coming to Saint Francis, she served as Chief Executive Officer at St. Elizabeth's Hospital in Belleville, Ill. Before that, she was the Chief Operating Officer at St. Vincent Healthcare in Billings, Mont., and Holy Rosary Healthcare in Miles City, Mont. Before that role, Reese worked at Catholic Health Initiatives as the Vice President of Patient Care and Chief Operating Officer at Mercy Medical Center in Nampa, Idaho. She also held various leadership roles at the Hospital Corporation of America, the largest for-profit national health system in the country.
Reese earned her nursing degree from Boise State University in Boise, Idaho; a Bachelor of Arts in healthcare administration from Graceland University in Lamoni, Iowa; a master's degree in healthcare administration from the University of Minnesota in Minneapolis; and her doctorate in healthcare administration from Central Michigan University in Mount Pleasant, Mich. She is a fellow in the American College of Healthcare Executives and earned her Six Sigma Lean Healthcare "Yellow Belt" certification.
She serves as Chair of the Quality Committee for the Missouri Hospital Association. She is Vice-Chair of the Cape Girardeau Area Chamber of Commerce, serves on the Boise State University Board of Ambassadors Advisory Council and Big Brothers Big Sisters of Eastern Missouri (BBBSEMO) Board.
Thanks to her clinical background, Reese places a special emphasis on patient care and is challenging Saint Francis to become the best hospital in the nation for patient safety, quality and value.