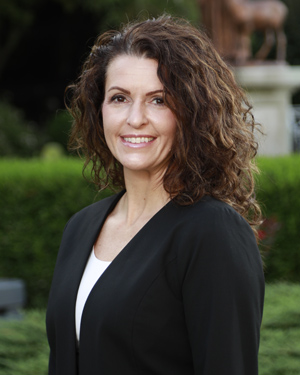 Stephanie La Pierre joined Saint Francis Medical Center in 2016 in a newly created role of Chief Performance Improvement Officer (CPIO).
In this role, La Pierre drives improvements through cross-functional team and process improvements. As a Lean Six Sigma Black Belt, she also leads Saint Francis Healthcare System through projects to advance patient care.
La Pierre has more than 20 years of combined nursing and executive-level experience. Prior to Saint Francis, she served as director of Quality and Performance Improvement for St. Elizabeth's Hospital in Belleville, Ill. Many of her years were spent in medical management roles in the United States Air Force in Arizona, Montana, Illinois and California. She has served as an intensive care staff nurse, nurse manager, operating room circulator, correctional nurse and public health nurse.
La Pierre provides administrative management over Food Service, Quality and Performance Improvement, Pharmacy Services, Enterprise Project Management Services, Imaging Services & WomanCare and Risk Management.
She provides subject matter expertise and oversight to Training and Development.