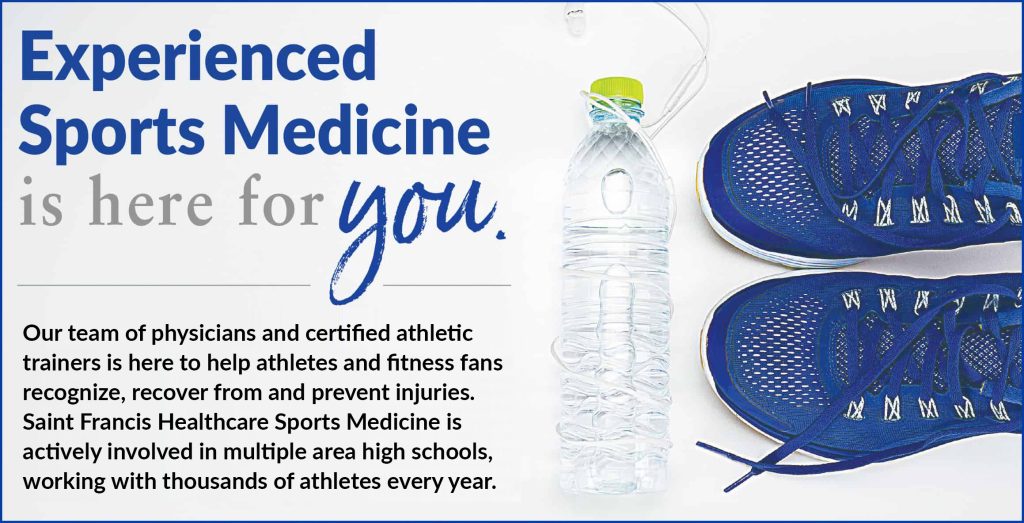 Our sports medicine doctors at Advanced Orthopedic Specialists are recognized experts in the diagnosis and treatment of sports-related injuries and conditions.
What is Sports Medicine?
Sports Medicine is a sub-specialty in Orthopedics that looks more at injuries related to sports. Due to their dynamic nature, sports injuries require specialized methods of treatment.
Whether you're a weekend warrior or a high school, college, or professional athlete and obtain an injury, you need to see a doctor with the highest level of training and experience in sports medicine.
A Team Approach
At Advanced Orthopedic Specialists, our sports medicine doctors take a team approach in helping you return to your favorite sports and activities. Our sports medicine doctors are trained in the treatment and care of sports-related injuries and conditions, such as torn ligaments (ACL and MCL), torn cartilage (meniscus), joint instability, muscle weakness, sprains, and fractures.
"We get patients back to full participation as soon as possible," says James M. Edwards, MD, orthopedic surgeon and sports medicine specialist at Advanced Orthopedic Specialists. "When athletes get injured, we have a full range of types of rehabilitation and/or surgery or interventions that we can use. Every day I get to see different levels of injuries and different types of patients. I get to see people we've done total knee replacements on return back to activities that they didn't think that they were going to be able to do."
"One athlete at the local university of Southeast Missouri State University was unable to walk and six months later is now back to participating fully. I think that the things we have going on in Orthopedics at Saint Francis Healthcare System today allow us to really get people back to where they need to be."
Why Choose Advanced Orthopedic Specialists?
Our sports medicine surgeons at Advanced Orthopedic Specialists have completed additional training specifically in sports medicine. With this advanced training, our sports medicine surgeons have the training, experience, and expertise to assess, diagnose, and treat your sports medicine injury individually to your needs.