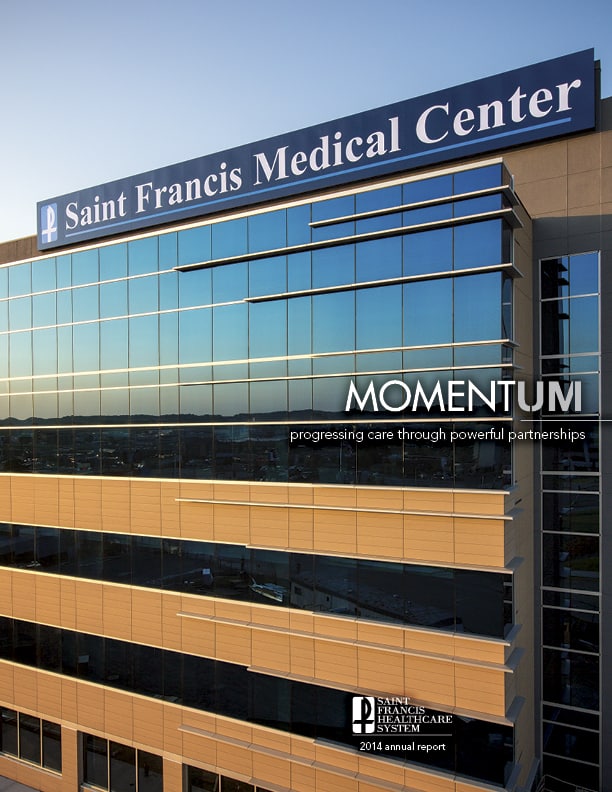 During the past year, our momentum at Saint Francis has continued to accelerate. To bring you up to speed with our progress, we are pleased to present you with Saint Francis Healthcare System's 2014 annual report, "Momentum."
Over the past 15 years, Saint Francis has grown to become the regional healthcare leader with a five-state presence that offers the highest quality of patient care. From our physical growth, to our national awards and affiliations, and our expanding charitable efforts, we are proud to keep moving our organization forward.
This report, which details the continuous efforts of Saint Francis Healthcare System and the benevolent work of Saint Francis Foundation, provides a comprehensive look into the ongoing progression of our organization.
We appreciate your interest in Saint Francis Healthcare System, and welcome your feedback as we continue this momentum in moving Saint Francis forward – both now and into the future.