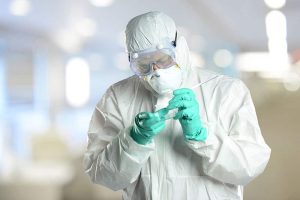 The presence of hazardous materials in a hospital's Emergency Department poses a risk to everyone – patients, hospital personnel, visitors and others within the facility. To help prepare for potential hazmat incidents, Saint Francis Healthcare System will be providing HAZMAT training courses for appropriate hospital personnel to help them respond to incidents involving hazardous materials.
The course is presented in two modules:
Recognizing Hazardous Substances in the Hospital
Hospital Decontamination
Class Dates:
3/21/2019: 8am - 5pm
5/16/2019: 8am - 5pm
9/19/2019: 8am - 5pm
11/21/2019: 8am - 5pm
Class Location:
Saint Francis Medical Center – Saint Gianna Conference Room
Registration:
Space is limited! Registration for Saint Francis colleagues is available through Halogen.
Registration for non-Saint Francis colleagues: