Friends Travel Club: Spotlight on New York City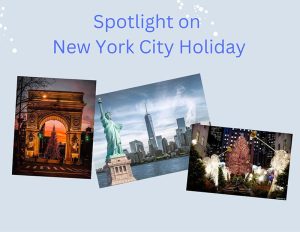 Is the Big Apple calling you for the holidays? It's not too late to join The Friends of Saint Francis Nov 30-Dec 4, 2023 in New York. Highlights of this trip include Greenwich Village, Wall Street, Christmas Spectacular at Radio City Music Hall, Statue of Liberty, Ellis Island, 9/11 Memorial, 9/11 Museum and a Broadway Show.
This trip is offered at a discount through a partnership with 1st Class Travel. Contact Shari Elfrink at shari@GoFirstClassTravel.com or 573-651-0088 to reserve your spot now.