Growing up with a mother who was a dietitian, Cindi Kramer knew the right way to diet. But the 59-year-old says she was cursed with an insatiable appetite, which made it difficult to stick to any diet long term.
Kramer was leery of weight loss surgery, but after two of her doctors recommended it, she decided to give it a try. On December 3, 2014, Kramer underwent the Roux-en-Y gastric bypass surgery, in which the surgeon uses part of the stomach to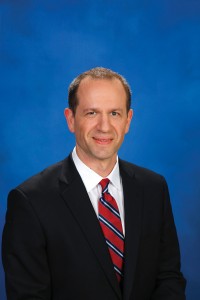 create a new stomach pouch that is about the size of an egg. The smaller stomach is connected directly to the middle part of the small intestine. "The surgery was a breeze," she says. "I have had migraines that are more painful than the surgery was."
Since the surgery, Kramer has lost 130 pounds, reduced the number of blood pressure pills she needs and stopped her cholesterol medication. Additionally, her migraines have disappeared.
"Many of our patients notice improvements in their health right away," says Ryan A. LeGrand, MD, the bariatric surgeon who leads Weight Loss Solutions. "The surgery provides an opportunity for them to turn their lives around."
Kramer, who lives in Jackson and owns a plumbing company with her husband, has found that she no longer craves foods as much as she used to. She had to eliminate some foods from her diet, such as bread, rice and soda, but she does not miss them as much as she thought she would. Instead, she has watched with glee as the pounds have melted away each time she steps on the scale.
She has started working out on the treadmill every day to maintain an active life. "Dr. LeGrand emphasized that having the surgery is merely a tool to lose weight," she says. "I think exercise is an important component of the process."
"It would be hard to fail with the support that the Weight Loss Solutions staff gives you," she continues. "Dr. LeGrand, the nurses and the dietitians have been so supportive. They are like cheerleaders."
For more information on Weight Loss Solutions, call 573-331-3000.