For much of her adult life, Hannah Schultz has struggled with her weight. She was a member at Saint Francis Medical Center's Fitness Plus gym, but rarely took the time to work out.
Then, in March, her doctor diagnosed her with prediabetes. Suddenly, she realized how important it was that she focus on her health. "I said, 'I don't want my sons to be without their mom in 10 years,'" says Schultz, 34. "I don't want my husband to be a widower."
First, she started The Healthy Weigh, Saint Francis' weight loss program from HMR® (Health Management Resources). Then, she renewed her commitment to exercising at Fitness Plus, working out three or four times a week.
"You feel camaraderie at the gym, even if you do not talk to other people while you are exercising," says Schultz, who works as a trainer for electronic medical services at Saint Francis. "We are all there for the same goal: to improve our health."
Schultz begins her exercise routine with stretching, then spends 30 minutes on the elliptical machine before moving on to strength training. "When I fall away from exercising, I can tell," she says. "I do not do as well with my weight loss."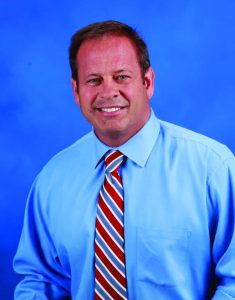 Since March, Schultz has dropped 56 pounds, and she is still losing. She has been able to stop taking both her high blood pressure medication and the prediabetes medication that helped control her blood sugar.
"So many of our members have seen remarkable improvements in their health as a result of working out at Fitness Plus. Exercise is truly medicine," says Doug Friese, director, Health and Wellness at Saint Francis.
"The best part about losing weight is that I can go outside and play with my 5-year-old son," says Hannah. "Now, I can do everything I want to do as a mom."
For more information on becoming a Fitness Plus member, call 573-331-3355.