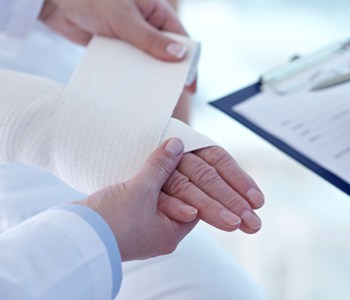 When you have surgery, it is important that you follow every step of your surgeon's instructions in caring for your incision site. "The No. 1 reason why patients experience problems is because they are not doing what their surgeon told them to do," says Janna R. Crosnoe, MD, family practice and wound care physician at Saint Francis Medical Center.
Signs of a post-surgical infection include:
"Post-surgical instructions vary for every surgeon and every type of surgery," says Crosnoe. "Most surgeons, however, tell their patients to keep wounds covered so they can stay moist. Moisture is essential for healing."
If you have a wound that is not healing, you can call Saint Francis' Wound Healing and Hyperbaric Center at 573-331-5330. No referrals are necessary.
For more information, call 573-331-3996.