If you are taking antidepressants and want to become pregnant, you have several options:
1. You can try to stop your medications before trying to become pregnant. "A woman can talk to her doctor to discuss the reason for her depression," says
Ann E. Behrend-Uhls, MD, FACOG, obstetrician and gynecologist at Saint Francis Medical Center. "She can try therapy, meditation and other methods to improve her depressive state."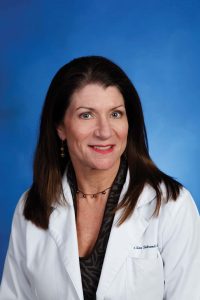 2. You can switch to Zoloft. "According to retrospective studies, Zoloft has been used during pregnancy with the least amount of complications," says Behrend-Uhls.
3. You can assess the safety of your current medication. "If a woman is on a medication that has not been proven to be safe during pregnancy, we want to switch her to a safer medication," says Behrend-Uhls. "It is best that a pregnant woman not be on antidepressants but if it is a necessity, we will switch her to the safest medication possible."
For more information, call 573-331-3996.