The normal diameter of the aorta, the largest artery in the body, is about 2.5 centimeters, or about the same as a quarter. If the aorta becomes enlarged, however, the cost can be much higher: a rupture resulting in a hemorrhage or even death.
The abdominal aortic aneurysm (AAA) screening at Saint Francis Medical Center uses ultrasound technology to detect an enlarged area, or aneurysm, in the aorta before it is too late.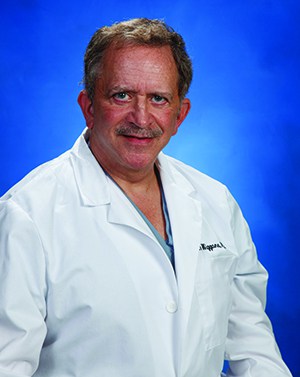 John C. Wiggans, MD, FACS, vascular and thoracic surgeon at Saint Francis, recommends the screening for people beginning at age 50 if they have a family history of cardiovascular disease or risk factors such as smoking, high blood pressure and diabetes.
Saint Francis will hold its next AAA screening February 16 in the Heart Hospital – Entrance 7. Screenings cost $35 and require a 12-hour fast for accurate readings. For more information, call 573-331-3155.