Men can learn about the health issues that most affect them at "Better Health, Better Man," Saint Francis Medical Center's annual Men's Health Event on Thursday, September 10, beginning at 5 pm at Isle Casino, 777 N. Main St. in Cape Girardeau.
This free event includes food, drinks, exhibitors and door prizes. The highlight of the evening will be four speaker sessions:
Get Pumped: Heart Health in Men
Duc  T. Nguyen, DO, interventional cardiologist
Getting Back to Your Active Life: Joint Replacement Surgery
Patrick R. Knight, MD, orthopedic surgeon
Getting Old Doesn't Have to Be a Pain in the Neck (and Back)! 
Kev Gamadia, DO, neurosurgeon
Things Men Don't Want to Talk About: Enlarged Prostate, Erectile Dysfunction and Overactive Bladder
Mitchell L. Ogles, MD, urologist
"Men who suffer from back pain are often hesitant to see a doctor because they do not want surgery,"
says Gamadia, who will be addressing options for treating back pain. "But only 10 percent of people who experience back pain require surgery. The rest can find pain relief through more conservative measures."
Those conservative measures include using ice, massage and physical therapy; exercising; and practicing good posture, nutrition and lifting techniques.
Ogles says that two of the topics he will be addressing are the enlarged prostate and an overactive bladder. They go hand in hand because he usually evaluates both at the same time.
"Any time someone is urinating more than he wants to," says Ogles,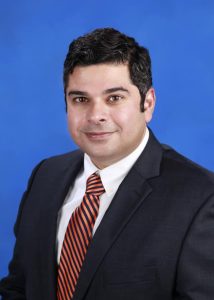 "we have to figure out if that is due to his prostate being enlarged or his bladder being overactive. Men try to avoid seeing the doctor. But we can help them improve these problems dramatically."
To register or for more information,call 573-331-3000.