When babies are born before 36 weeks' gestation, they are often unable to begin oral feeding because their brain is not yet mature enough to initiate the suck-swallow-breathe response. However, the staff at Saint Francis Medical Center's Level III Neonatal Intensive Care Unit (NICU) strives to teach premature babies how to breast-feed before they leave the hospital.
"Breast milk is the primary medication that any baby in the NICU will receive," says Karlyle K. Christian-Ritter, MD, FAAP, neonatologist, Saint Francis Medical Partner. "All our new mothers have access to a hospital-grade double breast pump. If they are unable to pump enough milk for their babies, we have a donor milk program they can use."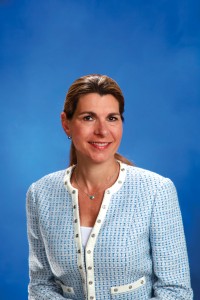 Once babies are able to feed orally, lactation specialists along with the nursing staff and developmental team will help mom and baby establish breast-feeding with the aim of exclusive nursing at discharge.
For more information, call 573-331-3000 or visit the Saint Francis Level III NICU webpage.
Related Articles