Respiratory therapists help you breathe. For hospitalized patients of any age, these highly skilled, highly trained practitioners provide much-needed oxygen. Their role in easing pain and saving lives is vital for critically ill babies, trauma patients and people of all ages with asthma, chronic obstructive pulmonary disorder (COPD), emphysema, bronchitis, sleep apnea and numerous other respiratory conditions.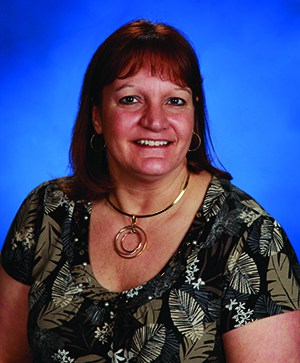 "Respiratory therapists take care of all the patient's respiratory needs from when the patient comes into the world until they depart," says Rose Shafer, BS, RRT, manager of respiratory care at Saint Francis Medical Center. "For just about anybody who comes to the hospital, there's a good chance they'll see a respiratory therapist at some time."
"Respiratory therapists truly do save lives," says W. Keith Graham, MD, D-ABSM, pulmonologist/sleep medicine physician at Saint Francis. "My patients breathe easier thanks to their efforts."
In her 26 years on the job, Shafer and her team of respiratory therapists have seen it all. "We do so many different things," she says. "There's not one type of patient or one area. We go everywhere in the hospital. We see everyone who needs any type of respiratory care: trauma, post-operative, pediatric, geriatric and more. We see people with COPD, who are often smokers. Our work can change in a second, if several trauma patients come in at once."At Saint Francis, respiratory therapists are stationed in each intensive care unit as well as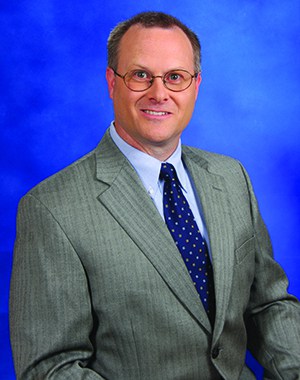 throughout the hospital, tailoring their treatment to each patient's needs. No matter the age or condition of the patient, "the goal of respiratory therapy is to get them off a breathing machine or ventilator and get them to breathe on their own as soon as possible," says Shafer.
Respiratory therapists help patients breathe more easily – and they offer assistance to other medical personnel at Saint Francis, too. "We collaborate with hospitalists, anesthesiologists and other physicians throughout Saint Francis," says Shafer. "When a physician orders any type of respiratory therapy, we go see the patient, assess them and do the therapy."

For more information, visit www.sfmc.net/dev-2015 or call 573-331-3000.