Patients and staff at the inpatient rehabilitation unit at Saint Francis Medical Center have prepared for big changes.
The unit, designed by staff with input from patients and family, has moved to the third floor of the Cross. Its renovated private rooms offer patients and their families a comfortable place to rest and relax between therapy visits and during meals.
"Each room on the unit includes a large bathroom with open shower stalls and a homelike vanity for grooming activities. As a patient's ability progresses, they will advance from full assistance with bathing and grooming to a less restrictive and homelike environment. Other features include an overhead track system to provide a safe and comfortable transfer to and from the chair and bed," says Fran Sauer, MA, CCC-SLP, manager, Inpatient Rehabilitation Services.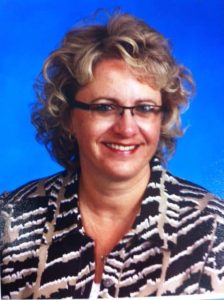 A new interdisciplinary gym features both physical and occupational therapy within the same open area. "The therapists are able to work in tandem when providing patient care, with continuous dialogue and without creating a break in treatments," says Sauer. "Previously, the rehab teams were divided into separate areas and would have to wait to discuss therapy advances or suggestions for patients. In this environment, the patient can be involved with these discussions and decisions."
According to Sauer, "In an effort to improve safety when returning home, the patients can be transferred to the rehab apartment 24 to 48 hours prior to discharge."  Education and training received throughout the rehab stay is put into action under direct supervision of the rehab staff to ensure comfort and confidence and that caregivers have a full understanding of what will be required of them when their loved one comes home.
"We want to make sure that when our patients are discharged, they are home to stay," says Sauer. "Many times, when a patient is readmitted to the hospital, it is because the challenges to the caregiver at home were much greater than anticipated."
For more information, call 573-331-3000.