High cholesterol can be a risk factor for both heart disease and stroke, which is why you should have your cholesterol checked regularly. If it is too high, you need to take steps to lower it.
High cholesterol is defined as a total cholesterol level of 200 milligrams (mg) per deciliter (dL) of blood or greater, or a low-density lipoprotein (LDL) level of 130 mg/DL or greater. If you have specific risk factors for high cholesterol, such as diabetes, coronary or vascular disease, your levels should be even lower than the rest of the population. "You should always fast for 12 hours before having your cholesterol profile checked," says Robert W. Dodson, MD, internal medicine physician at Cape Physician Associates. "If you do not fast, your numbers may be askew. Diabetes or hypothyroidism may affect your cholesterol profile."
If you do have high cholesterol, you should first try to make therapeutic lifestyle changes such as: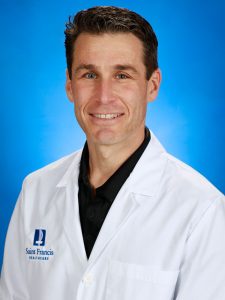 Losing weight – Losing even five to 10 pounds can help you lower your total cholesterol level and improve ratios.
Exercising – Try to work your way up to exercising 30 to 60 minutes each day. Aerobic activities such as walking, swimming and biking are especially effective for lowering cholesterol.
Eating healthy foods – Eliminating trans fats (found in margarine and commercially baked cookies and crackers) will help you lower your cholesterol. Focus on fruits and vegetables; they are full of dietary fiber, which can help decrease cholesterol levels. You should also eat heart-healthy fish and choose whole-grain breads and pasta.
If you make all those changes and you still cannot lower your cholesterol level, you may be a candidate for medication.
"We can always help you lower your cholesterol," says Dodson. "Medications are just one tool in our toolbox to help you decrease your levels. But even if you need cholesterol medication, you still need to be compliant with a therapeutic lifestyle."
For more information, call 573-331-3000.