When your child suffers from stomach issues, and diarrhea or constipation does not improve, or something more serious such as liver or nutritional deficiencies, it may be time to see a specialist. Saint Francis Healthcare System now works with Jose Derdoy, MD, pediatric gastroenterologist at Mercy Health System in St. Louis for special cases.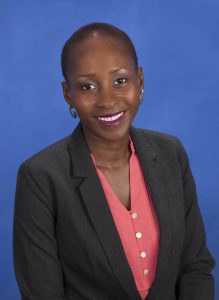 "One of the most common gastrointestinal issues we see in children is gastroesophageal reflux," says Maria Duroseau, MD, FAAP, pediatrician, Saint Francis Medical Partner. "In infants, that may present itself as continuous projectile vomiting, and in older children, they may complain of stomachaches or the feeling of food coming back up. Dr. Derdoy can work with your child to find a treatment that relieves the symptoms."
Other pediatric gastrointestinal issues include celiac disease, or gluten intolerance, and lactose intolerance. In all cases, a pediatric gastroenterologist will diagnose and treat the problem and help you determine next steps. "This is a wonderful resource for the children who live in our region," says Duroseau.
For more information on Dr. Derdoy, talk with your pediatrician or gastroenterologist.