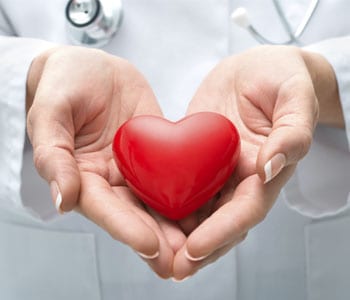 For the 20th year in a row, U.S. News and World Report has ranked Cleveland Clinic the nation's No. 1 heart program. Saint Francis Medical Center's Heart Hospital is proud to be affiliated with Cleveland Clinic's Heart and Vascular Institute.
"Our patients have access to the best practices that have kept Cleveland Clinic at the top for two decades," says Edward M. Bender, MD, FACS, cardiothoracic surgeon at Saint Francis. "They can receive treatment close to home while still benefiting from the latest technologies, innovations and protocols at Cleveland Clinic."
Saint Francis and Cleveland Clinic's Heart and Vascular Institute announced their affiliation in January 2014. Since then, they have worked together to improve patient outcomes at Saint Francis, bringing in the nation's top heart experts to consult on individual cases. "When our patients have complex heart problems, they know they are receiving the best care in the nation," says Bender.
For more information, call 573-331-3996.