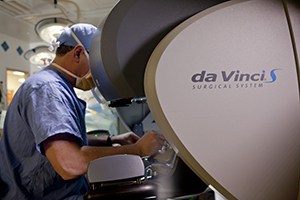 Saint Francis Medical Center offers more robotic arms. Saint Francis now has three- and four-arm da Vinci® S HD™ Surgical System devices in place to provide surgeons and patients with an unparalleled surgical experience.
Through incisions the size of a dime, surgeries with a da Vinci system promise less tissue trauma, blood loss and scarring; shorter hospital stays; quicker recoveries; and fewer complications than traditional techniques. For these reasons, minimally invasive robotic surgery has become the preferred surgical technique for 11 Saint Francis surgeons in the disciplines of cardiology, gynecology and urology.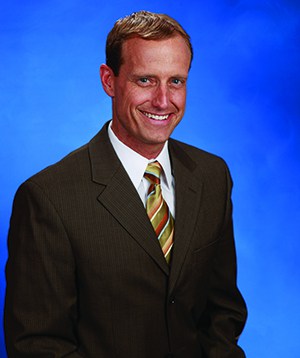 "The da Vinci system enhances a surgeon's skills by combining 3-D visualization with robotic arms that hold and maneuver the instruments," says Bruce A. Jones, MD, FACS, cardiothoracic surgeon at Saint Francis. "The surgeon operates while seated at a console, and the system transmits hand movements to the robot for precise, real-time movements."
For more information, visit www.sfmc.net/dev-2015 or call 573-331-3996.