A blood clot is a serious condition that can put your life in danger when left untreated. If you notice a symptom of a blood clot like swelling, a warm spot, pain or redness in your arm or leg, you should seek treatment right away.
"Our main goal in treatment is to alter the body's normal clotting process so we can break up the clot," says Steven J. Joggerst, MD, interventional cardiologist, Saint Francis Medical Partner. "We use medications called blood thinners to do this. There are multiple blood thinners that can be utilized. Your physician can discuss the best one for you."
Blood thinners can cause excessive bleeding. You will need to see your doctor frequently to make sure you are using the right dose.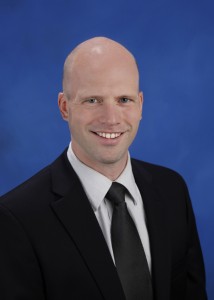 To find out more information, call 573-331-3000 or click here to visit his webpage.