Saint Francis Healthcare System patients now benefit from a streamlined electronic medical records system that will let their doctors communicate with one another.
The Epic system allows providers from all parts of the Saint Francis system – including the Medical Center in Cape Girardeau, clinics in Jackson, Farmington, Piedmont, Charleston and other surrounding towns – to access information from the same computer database.
"This is the most exciting venture we have had in the history of Saint Francis outside of construction," says Steven C. Bjelich, FACHE-D, President and Chief Executive Officer of Saint Francis Healthcare System. "Our staff has spent months preparing for this big change, and we are thrilled to share it with our patients."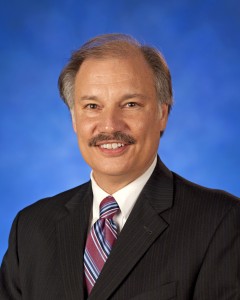 Here is how Epic works: When a patient is admitted to the emergency department at Saint Francis, the primary care physician is automatically alerted through an electronic message. The results of every blood and imaging test are filed in the system, and are accessible to any physician who is involved in the patient's continuum of care.
"Doctors will be able to talk to one another and view each of their patients' records, whether that patient was seen in our emergency department, in one of our clinics or right here at the Medical Center," says Bjelich. "Additionally, patients will be able to view their own information at home through MyChart."
As the foremost electronic medical records systems in the United States,  about half of the healthcare systems use Epic, including MD Anderson Cancer Center and Johns Hopkins Medicine.
Epic also helps patients find the care they need quickly and easily. No matter which Saint Francis facility a patient visits, providers will be able to immediately access a patient's medical history, allergies, current medications and any other information that will help them give that patient top-quality care.
"Epic is beyond any technology we have ever had before," says Bjelich. "This system helps us build the future of Saint Francis, and ultimately results in better outcomes for our patients."
For more information, call 573-331-3996.