Bronchitis is when the lining of your bronchial tubes becomes inflamed, causing coughing, mucus, chest discomfort and fatigue.
"Most cases of acute bronchitis get better on their own within a couple of weeks," says Erica E. Gibson, MD, family practice physician, Saint Francis Medical Partner. "You may still have some coughing for a few weeks after that, but the inflammation is gone."
If your coughing lasts for more than three weeks or if you have repeated bouts of illness, you may suffer from chronic bronchitis. Heavy smoking can lead to chronic bronchitis, which is one of the diseases associated with chronic obstructive pulmonary disease.
"The best treatment for acute bronchitis is to drink plenty of fluids and get lots of rest," says Gibson. "Antibiotics usually are not effective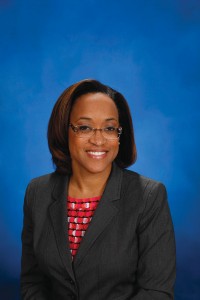 because they are ineffective against viral infections, the most common cause of acute bronchitis. Chronic bronchitis, however, requires a physician's care."
To make an appointment with Gibson, call 573-331-3000.