Families with critically ill newborns will enjoy all the benefits of comfortable private rooms at Saint Francis Medical Center, thanks to support from the Medical Center's Foundation.
Saint Francis Foundation is contributing $1.5 million to help to pay for a new Level III Neonatal Intensive Care Unit (NICU) that includes 18 private rooms. The rooms will allow for customization based on the specific health needs of each individual baby.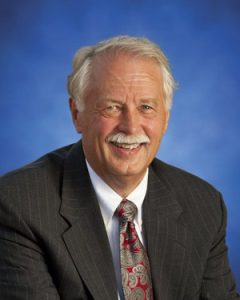 "We are proud to help fund a Level III NICU that will give our tiniest patients everything they need for the greatest chance of success," says  Norman L. Glaus, CPA, chairman of the Foundation Board. "Private rooms is a best practice in neonatology. It reduces the chance of infection, allows for custom medical treatment, and provides parents privacy and comfort to play a more active role in early-life bonding which is critical to a baby's progress."
The Foundation also is raising additional funds, for a total of $3 million. That money will fund projects including a Level III NICU Developmental Follow-up Clinic, a family room and baby cameras.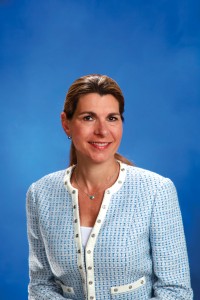 "When babies leave our facility, they still need plenty of support," says Karlyle K. Christian-Ritter, MD, FAAP, neonatologist at Saint Francis. "Our Follow-up Clinic provides education for parents and occupational, physical and speech therapy for children to help improve long-term outcomes and development. When we can work together with parents, the babies benefit tremendously."
The family room is an area where parents, siblings and families can spend time together. The area includes activities and videos and provides a respite for families who want a short escape from the clinical setting.
The Baby Cams allow family who live far away the opportunity to view babies via a private, live web video stream. "Some parents, especially those with other children, cannot be with their NICU baby all the time," says Christian-Ritter. "The Baby Cams can help the family feel closer to their baby and decrease anxiety by allowing them to see their infant at any time – day or night."
Construction on the new Level III NICU is due to be completed in December. "We are happy to be able to provide this special, healing environment for our patients and families," says Glaus.
For more information, visit www.sfmc.net/dev-2015 or call 573-331-3000.