For Monica Coleman, obesity has always been a fact of life. Both her parents were overweight, and as a child she struggled with weight issues. At one point, she weighed about 250 pounds and was frustrated with all the diets she tried, as well as struggling with the side effects of battling type 2 diabetes.
When she heard about Saint Francis Medical Center's Weight Loss Solutions bariatric surgery program, she jumped at the opportunity to turn her life around.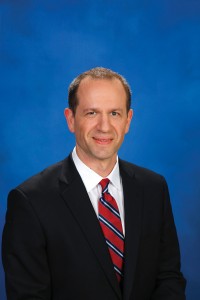 "Diets just were not working for me," says Coleman, 43. "I knew there had to be a way to keep the weight off for good."
On October 21, 2013, Coleman underwent the gastric sleeve procedure, during which the surgeon removes about 85 percent of the stomach so it takes the shape of a sleeve. "It was scary at first," she says. "I was so used to eating whatever I wanted to eat. I really had to change my lifestyle."
Coleman got used to her new eating plan with the help of the Weight Loss Solutions staff members, who provide nutrition counseling and monthly support groups for patients who have undergone weight loss surgery.
"The staff members are awesome," she says. "No matter what time of day you need something, you can always call them and they will answer your question right away."
She also was able to take advantage of Saint Francis' Facebook group for bariatric patients, where she could trade advice and stories with others who were going through the same process.
"What makes our program unique is the support network," says Ryan A. LeGrand, MD, the bariatric surgeon who leads Weight Loss Solutions. "We have multiple avenues for patients to connect with our staff and other patients. They never have to feel alone in their journey."
Before the surgery, Coleman  weighed 292 pounds. Now she's down to 172 and still hoping to lose another 10 pounds. She has dropped from a size 3X to a medium. "It's a great feeling to walk into a store with my friends and not have to go to the plus side," she says.
For more information, call 573-331-3000.