When Cindy Wyman first met the staff at Saint Francis Healthcare System's Weight Loss Solutions, she was put at ease after many years of struggling with her weight. Wyman had been dieting and consulting with physicians for many years, but was never able to achieve the results she desired. It wasn't until she met with Ryan A. LeGrand, MD, bariatric surgeon, Saint Francis Medical Partner who leads Saint Francis' Weight Loss Solutions program, that she finally felt she had received the appropriate education on weight loss surgery and how to keep the weight off through proper diet and exercise.
Wyman, a 43-year-old resident of Pocahontas, Mo., underwent the Roux-en-Y gastric bypass surgery in October 2014, in which the surgeon uses part of the stomach to create a new stomach pouch that is about the size of an egg.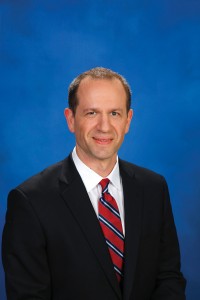 The smaller stomach is connected directly to the middle part of the small intestine.
From the very beginning, Wyman noticed how unique the program at Saint Francis was. "There is a lot of support if you need and want it," she says. "The information the staff gives you helps you understand what you need to do. Weight loss surgery is not a cure-all. You can gain your weight back if you do not receive education on how to eat."
Before Wyman's surgery, she weighed 332 pounds. So far, she has lost 130 pounds … and she is still losing. She is engaged to be married in November 2016. By then, she hopes she will have reached her goal weight. "I'm dying to go shopping for a wedding dress," she says. "But I have to hold off on that because I am still losing weight."
Today, Wyman is very careful about what she eats. "Because the stomach is significantly smaller than it was before, our patients have to make sure they are filling it with nutrients," says LeGrand. "At Weight Loss Solutions, our dietitians work with patients to help them develop an eating plan."
For Wyman, the surgery has made a huge difference in her life. "Now I can walk up stairs without being short of breath,"
she says.
For more information on the Weight Loss Solutions program, call 573-331-3000 or click here to visit online.