Gastrointestinal disorders affect millions of Americans. Among the most common are gastroesophageal reflux disease (GERD), irritable bowel syndrome (IBS) and celiac disease.
GERD: This condition causes damage to the lining of the esophagus and is often characterized by heartburn that occurs more than once a week.
IBS: Affecting the large intestine, it causes any of the following: bloating, cramping, diarrhea, gas and constipation. "Symptoms worsen when a person is under stress or experiencing hormonal changes," says Rafid J. Hussein, DO, gastroenterologist, Saint Francis Medical Partner. "There is no cure for IBS, but we can control the symptoms. In fact, we offer the latest generation medications that are quite effective and have fewer side effects than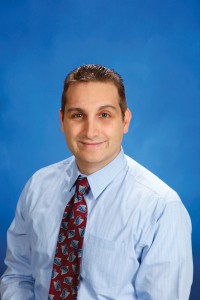 traditional medications."
Celiac disease: People with celiac disease are actually allergic to gluten, a substance found in wheat, barley and rye. In such patients, gluten damages the lining of the small intestine; and causes symptoms such as diarrhea, cramping, bloating and anemia.
To make an appointment with Hussein, call 573-331-3000.