The holiday season is a time to get together with family and friends, but it is also a time filled with lots of food and beverages that are high in calories. It is important to remember to place healthy nutrition on your holiday list.
According to the National Institutes of Health, most Americans never lose the weight they gain during the holidays. If you continue a healthy diet, you will have more energy throughout the holiday season.
"It is important to plan out meals ahead of time," says Kimberly A. Keser, DNP, APRN, FNP-BC, family nurse practitioner at Saint Francis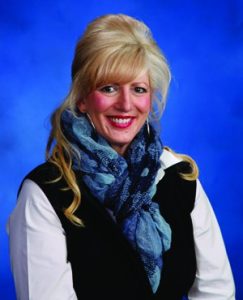 Medical Center. "Before you arrive at that holiday party or event, eat high-fiber foods that will help you stay full. Also remember to continue exercising even through this busy time of year. Exercise will not only help you control your weight, but can reduce stress."
To learn more helpful nutrition tips, join Keser and Lori Pettet, MA, RD, LD, CDE, certified diabetes educator at Saint Francis, for a free Healthy Holiday Eating Seminar, Tuesday, November 19 at 6 pm at Isle Casino Cape Girardeau. To register, call 573-331-3000.