A Baha device picks up good vibrations – and helps patients with hearing loss hear again.
"A Baha device is like a bolt that's placed into the back part of your skull, in your hair, so that nobody can see it," says Adam S. Morgan, MD, otolaryngologist at Saint Francis Medical Center. "It's like a snap, and it allows a processor to be placed in the back of your head. You will never feel it, but you will be able to hear somebody in your good ear.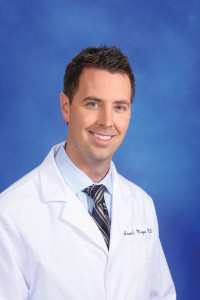 "When someone talks into your deaf ear, the device will conduct the sound into your good ear across your skull," continues Morgan. "It microscopically vibrates your skull. It would be like putting a tuning fork on your head and conducting across so that you could hear in your good ear."
For more information call 573-331-3000.