When a patient needs a knee replacement, Saint Francis Medical Center team members work with them throughout the process – from diagnosis, through surgery, until they have completed outpatient rehabilitation. When the orthopedic surgeon makes the diagnosis and determines that surgery is indicated for the patient, the care team sets into action following the scientific care protocols developed by the surgeons and the care team.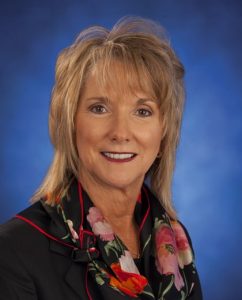 The procotols include care that is provided to the patient prior to surgery. This includes assessing the patient's "medical fitness" for surgery and working to get the patient in the best possible condition so that the best surgical outcome is realized. This might entail weight loss or getting the patient's blood glucose under control. The Medical Center wants to bring that integration of patient care to every department, especially for medical patients that have complex diseases or are elderly.
"We strive to help patients and their families plan for the next step while they are still in the hospital," says Jeannie Fadler, vice president of Patient Care Services at
Saint Francis. "Good communication and follow up are required. What seems understandable in the hospital setting sometimes becomes incomprehensible and confusing in the home setting. We can then make adjustments if we find that something is not working for them. For example, we might have them taking medications three times a day and this may not be possible for the patients, or we have to make adjustments in the diet. During follow-up visits and calls we can assess where the patients have gaps in their knowledge about their illness and treatment regimen."
Sometimes the "next step" could be as simple as ensuring a patient's new medications are updated in his electronic medical record so his primary care physician can access the information. Or, it could be as complex as arranging for a patient to be transferred to a skilled nursing facility upon discharge from the hospital. The Medical Center staff is available for follow up once this transition has been made to the skilled nursing facility.
For more information,
call 573-331-3000.