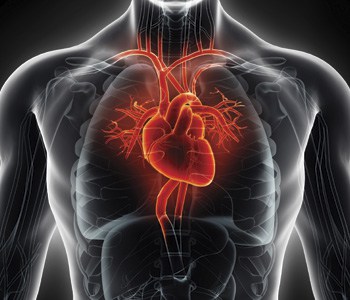 Heart disease is a complex, multifaceted problem that is often difficult to understand. Saint Francis Healthcare System wants you to learn more about this topic, so it is hosting a free Heart Lecture Thursday, March 9, at 5 pm at Isle Casino Cape Girardeau, 777 Main St.
At this free event, expert physicians from Saint Francis will tell you about important diagnostic tests and procedures one may need to keep their heart healthy. Plus, attendees will enjoy dinner, refreshments and door prizes … all promising to make it an evening you will absolutely love.
Topics discussed during the evening will include:
While the number of open heart surgeries has decreased in recent years thanks to minimally invasive techniques, the procedure still is necessary in some situations.
"When there are one or more blockages in your arteries, it may be necessary to perform coronary bypass surgery," says New. "During this procedure, we take blood vessels from other parts of your body to repair the damaged blood vessels. This is the most commonly performed open heart procedure, and it has been proven to be very effective."
Depending on your specific condition and overall health, there may be other, less invasive ways to treat heart problems. The team of cardiology experts at Saint Francis aims to provide the best treatment options to our patients.
To register for the upcoming Heart Lecture, call 573-331-3996.