Every time you visit your doctor, you should tell the doctor and nurse which medications you are taking. Saint Francis has made that process easier with its new medication record — a business card-sized card which fits in your wallet and folds out to show all your medications, allergies and previous surgeries.
"When you are seeing your primary care doctor and other specialists, one doctor might want to prescribe a medication that reacts poorly with another medication you are taking," says Michael C. Wulfers, MD, FAAFP, family medicine physician at Saint Francis Medical Center. "If you keep good records on this card, that will help your physician provide better medical care for you."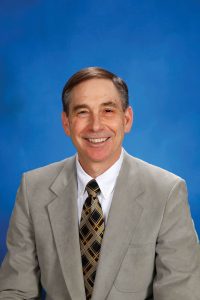 Next time you visit your Saint Francis primary care physician, you will receive a medication record card. Your doctor or the nurse on staff will help you fill it out the first time, then you can update it as you receive other prescriptions.
For more information, call 573-331-3996.