A healthy spine is made of small bones stacked on top of each other that run straight down the center of the back. There are three main types of spine curvature disorders that cause misalignment of the spine:
Lordosis: The spine curves inward at the lower back.
Kyphosis: The spine is abnormally rounded in the upper back.
Scoliosis: The spine is curved.
The causes of spinal curvature can range from obesity or poor posture (for lordosis), to osteoporosis and cancer treatments (for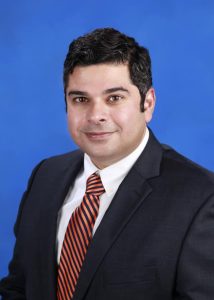 kyphosis), to birth defects (for scoliosis). "We do not exactly know what causes scoliosis, but some studies have shown that it runs in families," says Kev Gamadia, DO, neurosurgeon, Saint Francis Medical Partner.
Treatments for lordosis and kyphosis can include physical therapy, and back braces are a good option for many with kyphosis and scoliosis. "In extreme cases, surgery may be necessary," says Gamadia.
To learn more call 573-331-3000.