When an infant is born premature, his parents often feel helpless. But there is one important way a mother can help her baby: pump breast milk.
"We help mothers understand that breast milk is like medication for a premature infant," says Vi Doyen, RNC, CLC, IBCLC, RLC, lactation consultant for Saint Francis Medical Center's Family BirthPlace and Level III Neonatal Intensive Care Unit (NICU). "You are doing your part to give your baby exactly what he or she needs to grow stronger."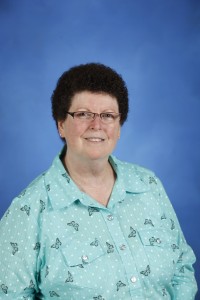 The lactation consultants provide breast pumps for NICU mothers so they can maintain their milk supply. "Moms need to pump every two to three hours around the clock, just as they would be feeding their baby every two to three hours from the breast," says Doyen.
In addition, the lactation consultants discuss the importance of skin-to-skin contact and eating a balanced diet to increase milk supply.
For more information, visit www.sfmc.net/dev-2015 or call 573-331-3000.