Parents whose newborns are in Saint Francis Medical Center's Level III Neonatal Intensive Care Unit need not feel alone: Neonatologists at Saint Francis use information gathered from nearly 1,000 NICUs to help optimize care for each infant.
The Medical Center is part of the Vermont Oxford Network (VON), an organization whose membership includes NICUs around the world. Since it began in 1988, the VON uses critical information from over 1.5 million newborns as a foundation for local quality improvement projects.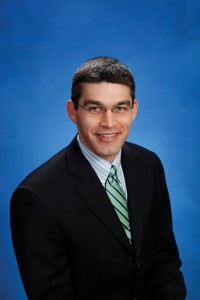 "Because there are so many babies in this database, we can learn what works well at other hospitals and adjust our care in a disciplined manner to further improve the outcomes of our patients," says Alan R. Barnette, MD, FAAP, neonatologist at Saint Francis. "About one-quarter of the NICUs in this network are international. There are practices in Europe and Asia that are quite different from what we do in the United States, and we learn from these differences."
The VON gives risk-adjusted reports annually to participating hospitals. These reports include lung, infection, brain, feeding outcomes and length of stay for the critically ill infants born at less than 3 pounds, 5 ounces. "At Saint Francis, we have always performed well relative to other NICUs caring for these critically ill infants," says Barnette. "Additionally, the physicians and nurse practitioners at our facility attend VON conferences, giving us additional ideas and motivation for quality improvement."
Saint Francis recently expanded its Level III NICU to include 18 private rooms with specially designed rooms for twins and triplets. The new space includes a family room that has activities and videos and provides a respite for families who want a short escape from the clinical setting. Additionally, secured video connections allow parents to see their child over the Internet.
"This new space and technology allows families to be more active and connected in the care of their little ones," says Barnette.
For more information, call 573-331-3000.