Saint Francis Medical Center's Level III Neonatal Intensive Care Unit (NICU) has received a prestigious award for its efforts to reduce a debilitating condition in premature babies.
The Missouri Hospital Association is awarding Saint Francis the Aim for Excellence Award, a new award recognizing Missouri hospitals' innovations and outcomes. Hospitals submit applications detailing their efforts to improve a specific aspect of care.
At Saint Francis, our initiative involved the reduction of necrotizing enterocolitis (NEC). NEC is a major contributor to morbidity and mortality in our smallest infants.  It involves inflammation and infection of the intestines and may lead to intestinal perforation (rupture) and/or necrosis.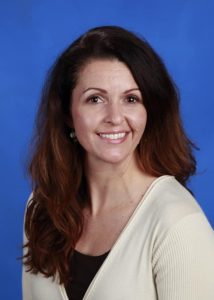 "NEC can be injurious or fatal to infants," says Stephanie A. La Pierre, MBA, BSN, RN, CSSBB (ASQ), CPHQ, chief performance improvement officer at Saint Francis Healthcare System. "As a team, we decided to make a concentrated effort to decrease the incidence of NEC in our unit, which is one of the most common complications of prematurity."
Saint Francis wanted to reduce its NEC rate by 50 percent by the end of 2014. To accomplish this, NICU staff reviewed the literature and surveyed neighboring nurseries to create a bundle of best feeding practices.
"It truly was a collaborative effort," says Lindsey Miesner, NNP, nurse practitioner with Saint Francis Healthcare System. "Physicians, neonatal nurse practitioners, lactation consultants, and nurses worked together to develop and maintain a standardized feeding protocol. As exclusive breast milk feeding has been proven to decrease NEC rates, we also ensured our infants weighing less than 1500g received mother's milk or donor breast milk."
The plan worked. NEC rates dropped 64 percent from 2013 to 2014. In 2015, there were zero cases of NEC in the Saint Francis Level III NICU.
"Not only were we able to reduce our incidence of this devastating disease," La Pierre states, "but we were also able to decrease our infants' length of stay and the costs related to each infant's care, all measures which contributed to our winning the award."
To learn more, call 573-331-3000 or visit Saint Francis' Level III NICU webpage.