If you suffer from rheumatoid or inflammatory arthritis, you should start moving as soon as you wake up in the morning. "People with arthritis wake up with stiff joints," says Amjad Roumany, MD, rheumatologist at Saint Francis Medical Center. "They will experience flare-ups if they do not move around after prolonged sitting or lying down."
Stretching is the best way to loosen your joints. Try this: While you are still in bed, sit up straight, extend your right leg in front of you and bend your l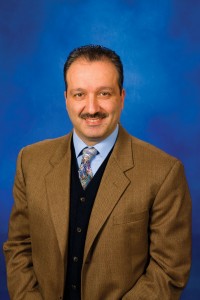 eft leg so your foot rests on the bed. Slide your hands down your right leg until you feel a pull in your hamstring, hold for 30 to 60 seconds, then switch legs.
You can also stretch your calves by looping a towel or elastic band around your extended leg and pulling your toes toward you.
For more information, call 573-331-3000.