Expectant mothers in the area now have the option of choosing a midwife to care for them during their pregnancy and delivery at Saint Francis Medical Center.
Tracy Carr, MSN, CNM, is a certified nurse midwife who sees patients at Cape Primary Care, Cape Care for Women and delivers babies at the Medical Center. "I deliver babies at a hospital in case there should be any need for medical intervention," says Carr. "We have immediate access to an anesthesiologist, an operating room and any equipment that may be necessary."
A midwife is a trained specialist who provides individualized care to patients through each stage of pregnancy. This care includes education, clinical care, advice and support.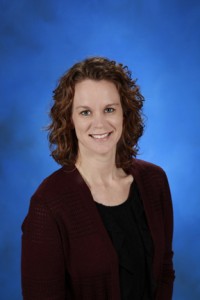 Throughout the pregnancy, the midwife monitors the mother's and baby's health, ordering urine and blood tests, ultrasounds and any other necessary tests. The midwife orders pain medications or an epidural if desired during labor and delivering the baby.
"Midwifery is very popular across the United States," says Carr. "Some women like midwives' holistic approach to pregnancy and childbirth. At Saint Francis, we recognize there are many kinds of patients who have different needs, and we want to give them an alternative option for giving birth."
While midwifery can be a good option for patients who have no complications during their pregnancy and delivery, it is not appropriate for high-risk pregnancies. Saint Francis has highly qualified obstetricians, neonatologists and a perinatologist to care for women who are pregnant with multiple babies or have medical concerns, babies with health problems or other issues with their pregnancy.
A patient will also need an obstetrician if she experiences challenges during delivery. A midwife does not perform C-sections. "If a problem arises during delivery, I will contact the obstetrician on call, and he or she will give the patient the care she needs," says Carr. "Nurse midwives are trained as nurses first, so our primary concern is to focus on the patient and her needs. We are there for our patients, providing them with support at this crucial time in their lives."
To make an appointment with Carr, call 573-331-3000.
Related Articles