For Connie Skelton, a midwife was the perfect choice for two very important moments in her life: the births of her two children.
Skelton gave birth to her first son, William, now 5, in New Mexico. It was her first experience with a midwife, and she appreciated the emotional investment in her pregnancy, labor and delivery.
When Skelton and her husband, Terry, moved to Jackson and found out she was pregnant again, they wanted to have a similar experience. They were happy to learn Tracy Carr, MSN, CNM, certified nurse midwife, was delivering babies at Saint Francis Medical Center.
She began seeing Carr for monthly prenatal appointments in fall 2015. On February 1, she went into labor.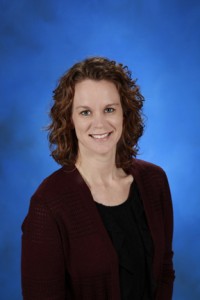 Carr stayed with Skelton from the time she arrived at Saint Francis until she delivered.
Initially, Skelton wanted a natural birth, so Carr helped her with breathing and relaxation methods. But by the time Skelton had dilated to seven centimeters, she changed her mind. "I could not handle it anymore," she says. "I wanted an epidural."
Carr was ready to accommodate Skelton's wishes. "I deliver babies at a hospital in case there is any need for medical intervention," she says. "We have immediate access to an anesthesiologist, an operating room and any equipment that may be necessary."
When baby Aurora was born on February 2, Carr helped husband Terry, a U.S. Air Force recruiter, deliver the baby. "She made me feel very comfortable," says Connie. "I enjoyed the whole experience."
While a midwife can be a good option for patients who have no complications, it is not appropriate for high-risk pregnancies. Saint Francis has highly qualified obstetricians and a perinatologist to care for women who are pregnant with multiple babies or experience other medical issues, as well as neonatologists to care for ill or premature babies.
For more information, call 573-331-3000 or click here.
Related Articles