Area residents have a safe, minimally invasive option for brain surgery and carotid artery surgery, thanks to endovascular neurosurgery at Saint Francis Medical Center.
Endovascular neurosurgery is the minimally invasive treatment of neurovascular diseases affecting the brain and spinal cord, such as cerebral aneurysms, carotid artery stenosis, stroke and arteriovenous malformations (AVMs).
The newer techniques are less invasive and often allow patients a faster return to work and home. "Traditionally, surgeons perform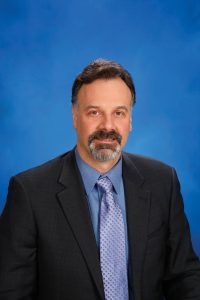 endovascular procedures in a specialized room that has the capability for high-tech diagnostic imaging," says Louis P. Caragine Jr., MD, PhD, FAANS, cerebrovascular and endovascular neurosurgeon at Saint Francis. "If we cannot solve the problem with endovascular techniques, however, we can perform open neurosurgery in the suite as well."
For more information, call 573-331-3000.