Women who previously had a cesarean section (C-section) may be able to have a vaginal birth in subsequent pregnancies. Research shows that 60 to 80 percent of women who attempt a vaginal birth after a cesarean (VBAC) are successful.
"Whether a VBAC can work depends on a number of factors," says Kimberly K. Roos, MD, FACOG, obstetrician and gynecologist, Saint Francis Medical Partner. "These factors include such things as size of the baby, reason for prior cesarean birth and any maternal medical complications."
Roos continues, "If both mother and baby are healthy and she goes into labor naturally, she has a good chance of having a successful VBAC."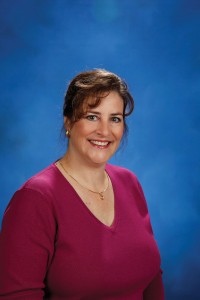 A VBAC can be particularly important to women who want to have three or more children, because multiple C-sections can create additional risks.
For more information, call 573-331-3000.
Related Articles