When Kylie Bahr's water broke during her 24th week of pregnancy, she feared the worst. "I was so scared I was going to lose my son," she says.
Thanks to the expert care of neonatologists and specialized nurses at Saint Francis Medical Center's Level III Neonatal Intensive Care Unit, her son Isaiah not only survived, but thrived. Today he is a healthy baby boy who has not suffered any long-term effects from his premature birth.
After Bahr's water broke, her physician Grant D. McWilliams, DO, obstetrician/gynecologist at Women First, P.C., admitted her to Saint Francis' Family BirthPlace and gave her medication to keep her pregnant. However, a week later she experienced a placental abruption, meaning the placental lining had separated from her uterus. "The doctors told me that both of us could have died," says Bahr, 20, who also has a 1-year-old daughter, Trinity.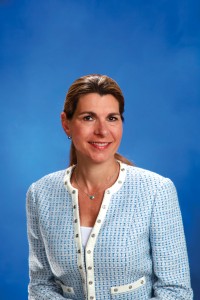 Isaiah was born on February 27, 2013. Bahr was relieved when she learned Saint Francis had all the equipment necessary to care for her son, who weighed only 1 pound, 12 ounces at birth. Bahr was seen by all three of Saint Francis' board certified, fellowship-trained neonatologists. "I was happy we weren't sent to a hospital in St. Louis," she says. "Everyone at Saint Francis was amazing. Any questions I had, they were willing to answer. The doctors would call me every day to keep me updated if I could not get to the hospital." Regular communication with families is one of the many ways the staff of Saint Francis' Level III NICU helps to make new mothers and fathers feel better about being away from their sick babies. "We realize having a baby in the NICU can be a stressful time for new parents and we try to communicate openly and frequently to keep their minds at ease," says Karlyle K. Christian-Ritter, MD, FAAP, neonatologist and Level III NICU medical director at Saint Francis Medical Center.
As part of its Building on Excellence project, which includes the addition of the Women and Children's Pavilion, Saint Francis is enhancing the Level III NICU. In December 2013, the Level III NICU will expand to feature 18 private rooms. This will allow parents to have privacy with their babies, enhancing critical early-life bonding opportunities and making parents readily available to play a more active role in care.
Isaiah, who went home in May after 10 weeks in the Level III NICU, has continued to grow and develop. "He is doing really well,"
says Bahr. "I was so glad he was able to receive such wonderful care close to home."
For more information, call 573-331-3000.