Those workers you have been noticing at Saint Francis Medical Center are setting the stage for the next generation of patient care. Saint Francis' Building on Excellence expansion and renovation project is well underway, and parts of the project are set to be completed by the end of this year.
The project features the transition to all private patient rooms, including the enhanced Level III Neonatal Intensive Care Unit with 18 private rooms. "The individual rooms in the Level III NICU will allow parents privacy with their babies around the clock, enhancing critical early-life bonding opportunities and making parents readily available to play a more active role in care," says Marilyn Curtis, MSA, vice president – professional services at Saint Francis. "We are thrilled that this first phase of the project will help so many people." This state-of-the-art facility opens in December.
The $127 million project includes:
The transition to all private patient rooms to help control infection and promote patient comfort
Expanded and renovated Level III NICU with private, customized rooms that can be tailored to the specific care needs of each baby
A five-story patient tower with dedicated areas for orthopedics and neurosciences
Renovation and expansion on the existing south side for rehabilitation, and surgical and medical services
Renovation of the hospital's northeast side, including a new Women and Children's Pavilion and expanded Family BirthPlace
Expansion of the Pain Management Center and Wound Healing and Hyperbaric Center
Updated patient elevators and "patient-only" corridors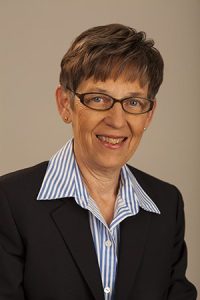 Workers will place the last steel beam in January 2014. From that point on, they will be focusing on making every patient room a safe, comfortable place to receive treatments and recover from surgeries and other procedures.
For more information, call 573-331-3000.