Parents of sick babies now are able to view their little ones even when they are away. Saint Francis Medical Center's Level III Neonatal Intensive Care Unit has five cameras that can be set up in infants' rooms and connected to a secure Web address.
"Many of our patients' parents live far away and need to be at home with their other children during the week," says Alan R. Barnette, MD, FAAP, neonatologist at Saint Francis. "The cameras allow them to see real-time images of their babies so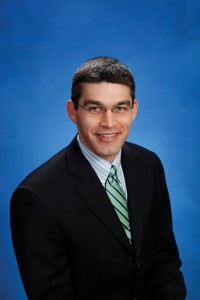 they can feel close, even when they are hours away."
Parents can call their child's nurse and request camera time. The nurse sends them a password via email or text message, and they are able to view the child. "Families also use this service to allow grandparents and other relatives to see their babies," says Barnette.
For more information, call 573-331-3000.