Residents of Dexter, Mo. now are able to see Saint Francis Medical Center physicians in town. The new Saint Francis Outpatient Center is open and ready for patients.
The center provides exceptional care and services. It is led by internal medicine physician F. Michael Caldwell, MD; who is joined by internal medicine physician Stephen Nagy, MD; and family practice physicians Christopher Montgomery, MD; Joseph B. Schuerger, MD; and Gilbert Smith, MD. This team of
physicians, along with nurses and other expert staff, provides primary care, urgent care, lab and X-ray services as well as outpatient physical therapy.
"People who regularly see a primary care physician have better management of chronic disease and better overall wellness," says Caldwell. "Our physicians provide expert care to our patients, but we also develop relationships with them that last for years."
"Primary care physicians ensure patients receive preventive screenings and health risk assessments," continues Caldwell. "We also see patients for both acute and chronic illnesses and diagnose and treat a wide range of maladies."
In the near future, the new center will be offering specialty services including:
Comprehensive cancer care from Carlos Robles, MD
OB/GYN expertise from Jessica H. Lemmons, MD, FACOG, and Grant D. McWilliams, DO
Expert cardiology care from Joseph C. Dwyer, MD, FACC
"The residents of Dexter will have access to some of the top physicians at Saint Francis," says Caldwell. "Should they need more extensive care, they have direct access to the Medical Center in Cape Girardeau, which has additional resources and technology."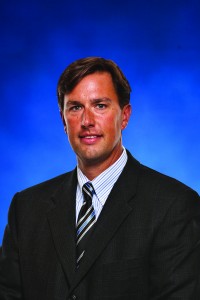 You can meet the physicians and providers at the Saint Francis Outpatient Center at an open house on Friday, Feb. 20, from 8-11 am. The event takes place at the clinic, 115 East Business Highway 60 in Dexter. It includes free health screenings, beverages and snacks. If you want to undergo a blood sugar test, you should fast for 10 to 12 hours beforehand. Please call 573-331-3000 to RSVP for this free event.
To make an appointment at the center or for more information, call 573-614-3600.