This July, residents of the Cape Girardeau region will finally see what all the excitement is about. Saint Francis Medical Center's new, five-story patient Tower will be open and ready for its first occupants at the beginning of the month.
The patient Tower with dedicated areas for orthopedics, neurosciences and medical patients is part of Saint Francis' Building on Excellence expansion and renovation project. In addition to the Tower, the project also includes the creation of a Women and Children's Pavilion.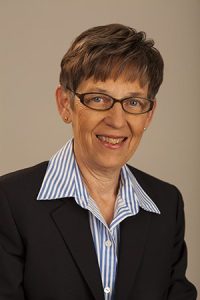 The Pavilion houses the Family BirthPlace and the Level III Neonatal Intensive Care Unit (NICU). In 2016, Cape Care for Women also will move into the space.
"We are excited to offer this state-of-the-art facility to our community," says Marilyn K. Curtis, MSA, vice president-professional services at Saint Francis. "In the new Tower, all patients will have private rooms, a feature which will foster a healing environment and provide more space for family members."Other highlights of the project include:
A picturesque water feature at the main entrance of the Medical Center sponsored by the Saint Francis Medical Center Auxiliary and The Friends of Saint Francis.
Specially designed rooms that have no lip in the doorway to the bathroom, so patients are less likely to trip on the floor. "These doorways are especially helpful for our orthopedic patients, who are learning how to walk again following their surgeries," says Curtis.
An easily accessible area for Pain Management and the Wound Healing and Hyperbaric Center on the first floor of the patient Tower.
"Our physicians, staff and Board of Directors all contributed insight to the design of our new facility," says Curtis. "Because of that, every part of the Building on Excellence project has been designed with the patient in mind. We believe our growing patient population will benefit greatly from our careful attention to detail."
For more information, call 573-331-3000.